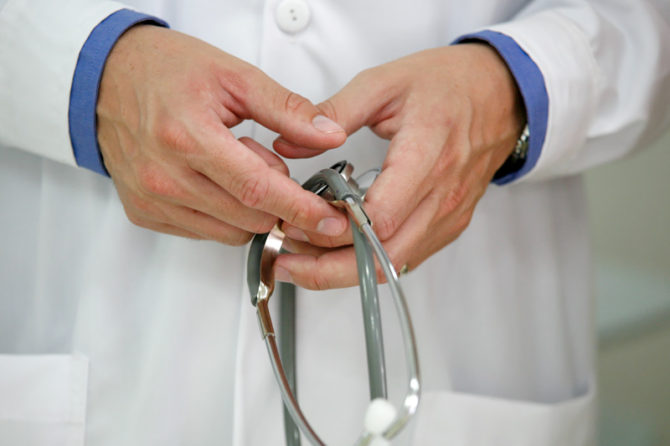 The flu is an infection of the nose, throat and lungs. It is caused mainly by 2 types of viruses:
Influenza A
Influenza B
The flu spreads very easily from person to person. Even before you notice symptoms, you may spread the virus to others. If you have the virus, you can spread it by:
talking
sneezing
coughing
These actions release tiny droplets that contain the flu virus into the air. You can become infected if these droplets land on your:
Infection can also happen if you touch any of these body parts after touching surfaces contaminated by infected droplets. Common contaminated surfaces include:
phones
doorknobs
someone's hands
television remotes
Preventing the flu
The flu shot is safe and is the best way to prevent the flu. You cannot get the flu from the flu shot. Most people do not have any side effects. Severe reactions are very rare.
Everyone 6 months and older should get the flu shot.
Getting a flu shot is a simple action that can save lives by:
preventing you from getting very sick
protecting you if you are exposed to the virus
helping protect other people

because you are less likely to spread the virus
In addition to getting the flu shot, you can also protect yourself and those around you by:
not touching your face
washing your hands often
coughing and sneezing into the bend of your arm, not into your hand
cleaning and disinfecting surfaces that a lot of people touch, such as:

phones
doorknobs
television remotes
If you do get sick, stay home. Avoid close contact with other people until you feel well enough to get back to your usual day-to-day activities. This will help prevent the spread of the flu.
When the flu is a risk
In Canada your risk of getting the flu is higher in the:
Your risk is lower for the rest of the year.
Who is most at risk
Everyone is at risk of getting the flu. The flu is ranked among the top 10 leading causes of death in Canada. Each year in Canada, the flu causes an estimated:
12,200 hospital stays
3,500 deaths
Some people are more likely to get flu-related complications (like pneumonia) or be hospitalized because of complications. These include:
people with health conditions, such as:

cancer and other immune compromising conditions
diabetes
heart disease
lung disease
anemia
obesity
kidney disease
neurologic or neurodevelopmental conditions
children up to 18 years of age undergoing treatment for long periods with acetylsalicylic acid (ASA)

people 65 years and older
people who live in nursing homes or other long-term care facilities
children under 5 years of age
Indigenous peoples
Some people are more likely to spread the flu to those at high risk of complications. They include:
caregivers
child care providers
healthcare providers
family and other household members
those who provide services in closed or relatively closed settings to people at high risk, such as crew on a ship
Leave a reply