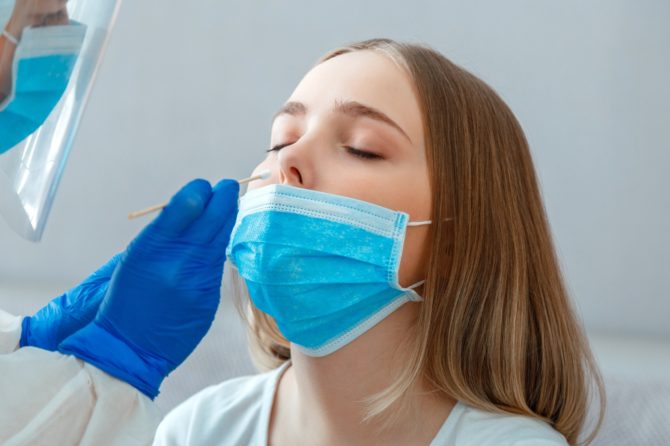 The novel coronavirus (COVID-19) is a new coronavirus that appeared first in Wuhan, China and has since had cases in many countries around the world. A novel coronavirus is one that has not been identified in humans before. It is being referred to as COVID-19 (as of February 11, 2020) and belongs to the coronavirus family, which causes a wide range of illnesses ranging from the common cold to more severe respiratory illnesses.
THE WORLD HEALTH ORGANIZATION (WHO) HAS DECLARED COVID-19 AS A PANDEMIC. WHAT DOES THAT MEAN?
As of March 11, 2020, the World Health Organization declared novel coronavirus (COVID-19) as a pandemic.
A pandemic describes an infectious disease where there is person-to-person spread in multiple countries around the world.
The declaration of a pandemic does not change WDGPH's response to COVID-19.
Ontario Public Health units, including Wellington-Dufferin-Guelph Public Health, work very closely with the Ontario Ministry of Health, Public Health Ontario, and the Public Health Agency of Canada and continue to monitor and assess the risk to Ontarians, however, the immediate risk remains low.
HOW MANY CASES OF COVID-19 HAVE BEEN CONFIRMED IN ONTARIO?
The Ontario Ministry of Health is updating its website twice a day with details on confirmed cases.
There are currently no reported cases in WDG, however, we continue to monitor the situation and ensure we are prepared.
WHAT ARE THE SYMPTOMS OF COVID-19?
Symptoms range from common to severe respiratory illnesses and include:
flu/cold-like
fever
cough
difficulty breathing
pneumonia
It is important to self-monitor for symptoms if you have travelled outside Canada because individuals can have the virus and not show symptoms for up to 14 days (the exact incubation period is still under investigation).
HOW DOES COVID-19 SPREAD?
The science on the disease is still emerging, but research indicates it is spread through "droplet-and-contact" transmission – like the common cold or influenza.
It is also believed the virus can live on surfaces for nine days, so the best advice in terms of prevention is to wash hands frequently and thoroughly, keep your hands away from your eyes and nose, and to wash and disinfect high-touch surfaces like phones, doorknobs and light switches.
WHO IS MOST AT RISK?
The risk of infection is considered low. Those most at risk are:
People experiencing symptoms ANDany international travel within 14 days of illness onset.
Close contact with someone who is ill and who has travelled outside Canada in the past 14 days.
Based on reported cases, 80 percent of people who get the virus have mild symptoms, while 5% become critically ill, and 2% are at risk of dying.
The elderly (65+) and people with compromised immune systems or underlying medical conditions are most at risk of getting a more critical case of the novel coronavirus.
WHO IS CONSIDERED A "CLOSE CONTACT"?
Close contact is defined as a person who provided care for the patient, including healthcare workers, family members or other caregivers, or who had other similar close physical contact OR who lived with or otherwise had close prolonged contact with a probable or confirmed case while the case was ill.
Leave a reply